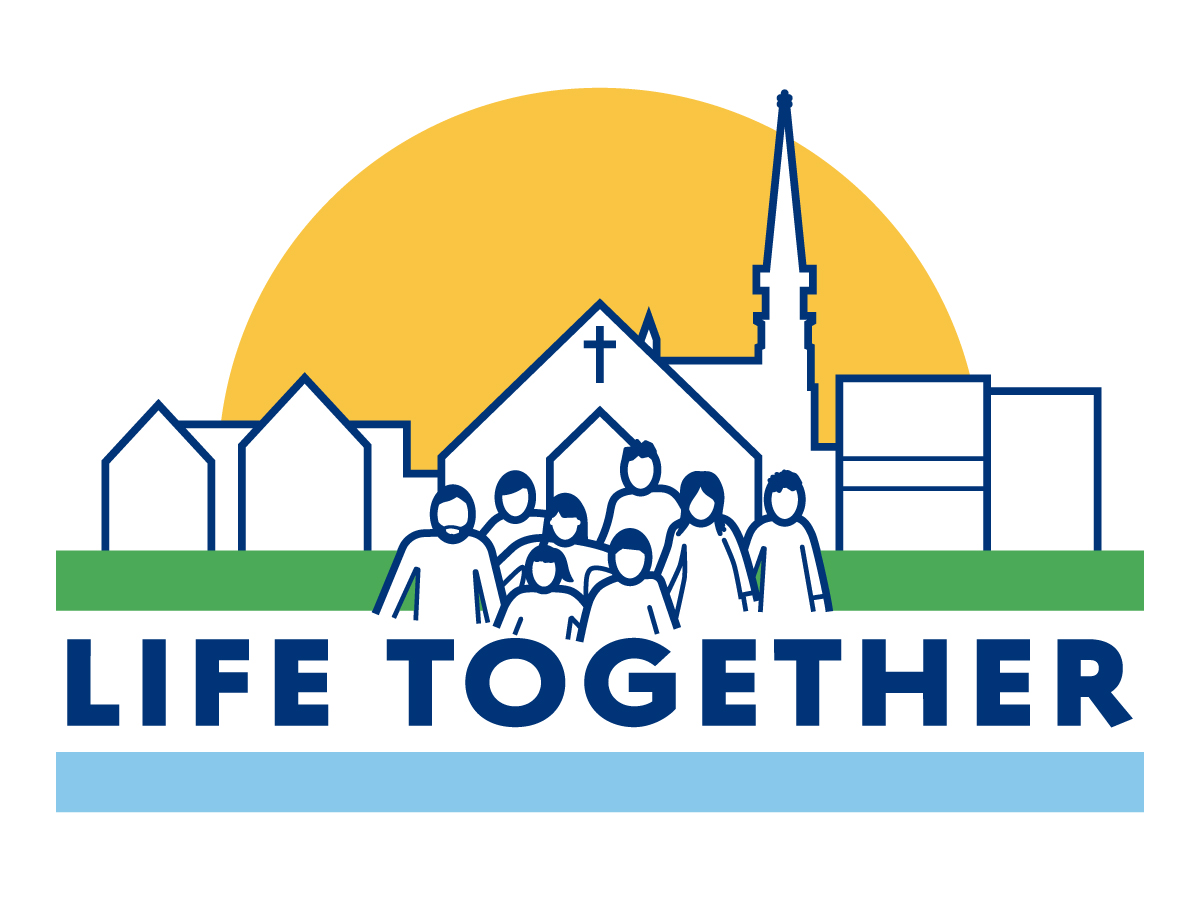 2023-2024 Theme
Beginning this fall, we'll gather under the theme, Life Together. This year, we'll study where life comes from and how our Lord keeps and sustains us in His life. Our life together is more than a weekend church service. We want to gather during the week, around the table, to be the people of Jesus in our neighborhoods. Through everyday life, we spend time praying for each other, building friendships, and share our hope and joy in Jesus.
Theme Verse for the School Year: Surely goodness and mercy shall follow me all the days of my life, and I shall dwell in the house of the Lord forever. (Psalm 23:6)
Fall 2023 Small Group Study Guide
In accord with our new church and school year theme starting in September, titled "Life Together," we are again having small group bible studies available for members of all ages. Time spent studying God's word is key for lifelong learning as Jesus' disciple, and time spent in fellowship with other members is valuable for connecting our church community together. Simply put, these small groups are a great way to live out our SJL mission statement. Please note: On Week 8 of the Small Group Study Guide (instead of the chapter that's printed), the Bible Story to read will be Exodus 17:8-15.
Learn the Bible Verses
In the Small Group Study Guide, each week has a special Bible verse for you to learn. Look over, memorize, and come to worship ready to share the Lord's Word on your heart.
Week 1 – September 10-16: Psalm 23:6
Week 2 – September 17-23: Hebrews 13:8
Week 3 – September 24-30: Proverbs 3:5
Week 4 – October 1-7: Matthew 28:20
Week 5 – October 8-14: Psalm 119:105
Week 6 – October 15-21: Psalm 118:24
Week 7 – October 22-28: Psalm 26:8
Week 8 – October 29-November 4: 2 Thessalonians 3:3
Week 9 – November 5-11: Ephesians 4:32
Week 10 – November 12-18: Matthew 28:19
Hymn of the Month
This year our community is committed to learning a new hymn each month from our One and All Rejoice books.
"Where Charity and Love Are" 310
This hymn reflects this year's theme, "Life Together."
"Church of God, Elect and Glorious" 261, LSB 646
This hymn speaks of the identity of the church and its mission to reach out and serve.
"There is a Higher Throne" 269
This hymn looks ahead to the time the church will all stand together before the throne of God, singing praises to the Lamb.
"People Look East" 173
This hymn references the tradition that Christ will come from the east, the place of the rising sun.
"When Jesus the Healer" 193
This is a hymn from the Epiphany section with several biblical accounts of healing referenced.
"Fruitful Trees, the Spirit's Sowing" 270, LSB 691
This hymn references  all the fruits of the spirit, hallmarks of our life together.
"When the Heart by Sin is Broken" 350
A hymn on confession and absolution appropriate to the season.
"My Shepherd Will Supply My Need" 272
A popular setting of Psalm 23 and fits the season and uses the text for our annual theme.
"Praise to the Lord the Almighty" 294, LSB 790
A well-known festive hymn to finish the year.